It always helps to have a visual of where you are headed. Use these maps to help you get your bearings, and a better understanding of what you need to plan for.
Map of Washington State showing Field's Point Landing
(Where we pick you up!)
Field's Point Landing
Park here to catch a ride on the Stehekin Ferry!
Field's Point Layout Map
This interactive layout map will give you a better idea of what to expect when you arrive at Field's Point.
Click on the pins to learn more.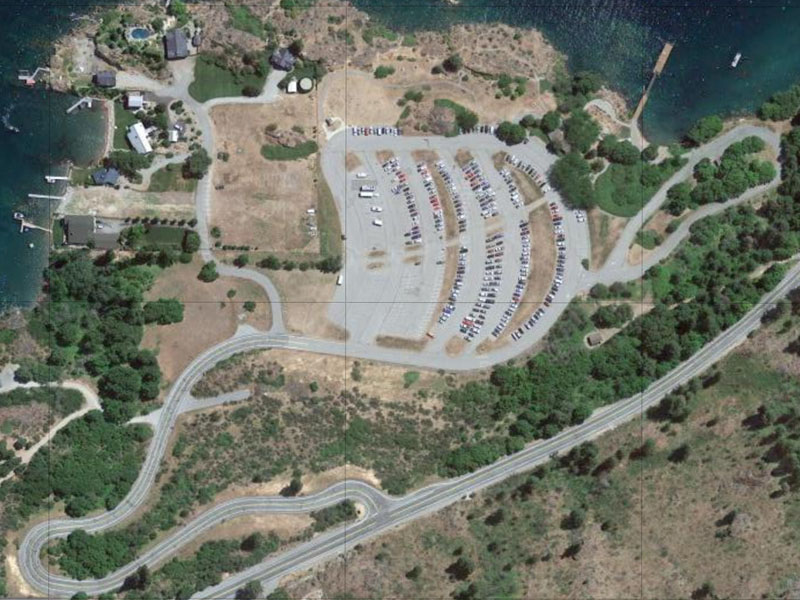 Entrance
Turn here from the South Lakeshore Road to access Field's Point Landing.
Gated Parking
This parking lot is locked up at night with this gate. An attendant is on-site during the day when the gate is open.
Parking Area
There is ample parking avilable for those heading uplake.
Loading Zone
This loop driveway takes you to lake level for easy loading/unloading of your vehicle. Carts are available to help take your luggage to the dock where it will be loaded onto the Stehekin Ferry.
Concession Building
Pay for your parking here. You will also find a small indoor waiting area as well as the restrooms.
Passenger Ferry Dock
This is where you will board the Stehekin Ferry.
Hiking Trails & Picnic Tables
Enjoy your time waiting for your boat! The views of Lake Chelan are hard to beat!
Route Map for the Stehekin Ferry
Head uplake for your next adventure – whether you go all the way to Stehekin, get off at Holden, or explore the Lakeshore Trail – we'll get you to your destination!